LAMMFROMM INFORMATION PAGE
---
Our new shop will open on the Shibuya Scramble Square 5th floor on Thursday 2nd December!
(The following shop information is currently under preparation)

【LAMMFROMM online shop for overseas】
Note:Yoshitomo Nara's soft toys are not sold on our online store due to the agreement with artist.
---
 LAMMFROMM Real Store Information

Shop name : LAMMFROMM (Shibuya Scramble Square 5th floor)
Address : 24-12, Shibuya 2-chome, Shibuya-ku, Tokyo 150-6127, Japan (directly above Shibuya station / underground entrance B6)
( Access Map: ENGLISH | 簡体中文 | 繁体中文 | 한국어 )
Opening hours : 10:00 〜21:00
TEl : 03-5454-0450(From 12/02)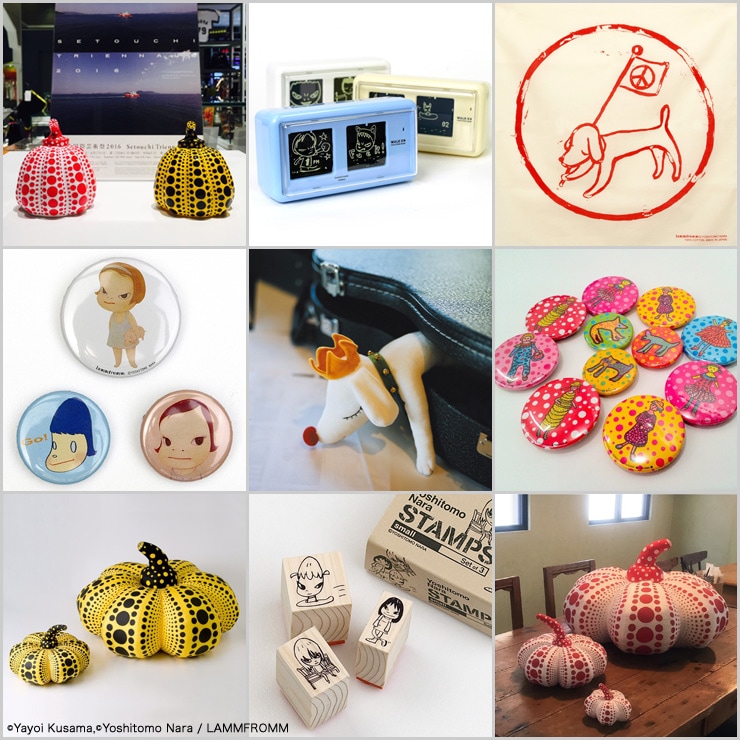 About LAMMFROMM
LAMMFROMM is an art and design select shop featuring various original art products of internationally recognized artists such as Yoshitomo Nara and Yayoi Kusama. We also feature the fine selection of the art and design products from around the world, well-designed T-shirts, exclusive interior items for art lovers.
We started "lammfromm The Concept Store" in Uehara which was opened on 2003, and 2012 is the 10th year for us. In marking our 10th anniversary, we renamed lammfromm The Concept Store to "LAMMFROMM" and new open LAMMFROMM is located in new multi-purpose commercial building "Shibuya Hikarie" which is directly connected to Shibuya Station.
New logo of "LAMMFROMM" is designed by graphic designer Masayoshi Kodaira and new shop interior is designed by Natsume Tomomichi. New LAMMFROMM aim at becoming the most comfortable place and providing you with better products. We're looking forward to seeing you in LAMMFROMM!
Please visit LAMMFROMM store to purchase and/or experience the works of the striking artists!